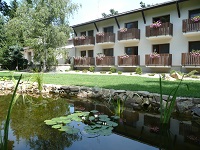 We offer you an accommodation in a forest park in the recreational part of Modra – Harmónia, only 30km from Bratislava. The picturesque environment of the Little Carpathians will enchant you and you will feel harmony in Harmony.
Come to us to relax, gain new strength and positive energy for the next few days!
Looking forward to your visit!